Accident Law FAQ
How soon after a motor vehicle accident should I consult a lawyer?
The first thing you should do after an accident is to contact the police, so they can get you to safety, control the scene, assess the situation, and take reports, statements and photos of the scene, while determining who is at fault. You should also contact the paramedics if you are hurt.
Your next priority should be to ensure that your injuries are looked after by going to see a doctor or to the emergency room. Once you have been properly treated for your injuries, consult with a lawyer to understand your rights. Your lawyer should provide you with a free consultation, so that you completely understand if you have a case, as well as what you are entitled to in terms of a settlement and medical care.
It's also important to speak to a lawyer as soon as possible to determine if outside experts need to get involved to further reinforce your case, as well as medical professionals to provide the best medical attention available.
Your lawyer will contact your insurance company and file the proper claims forms, while getting the necessary information from the police and witnesses that were involved in your accident, to ensure that your case is properly supported.
Do I have to come to your office after I have been discharged from the hospital?
No. We will come to a location that is convenient for you, such as your home or another location. We can also meet with your virtually using Zoom and can arrange this quickly so that you can meet with your legal team without having to leave the comfort of your home. The legal system has embraced virtual representation which provides our client with the greatest of flexibility.
What should I have available for the initial free consultation with our lawyers?
Please bring the following documents to your free consultation:
Motor Vehicle Accident Report from the police
Description of how the accident happened
Photographs of the scene, if available
Reports from doctors and hospital, including X-ray results
List of physicians and specialists that are treating you
List of prescribed medications
Driver's license
Social Insurance card
Health card
Insurance certificate for your automobile
A list of your out-of-pocket expenses
Invoices for your expenses
When can I sue for my injuries?
If you are injured because of the actions of another driver, you can sue for damages, including pain and suffering, loss of income, household assistance, attendant care, and the future cost of care . Generally, you have up to two years from the date of the accident to sue the at fault party for your damages. This is known as a limitation period. There are in some instances shorter limitation periods that you will not be aware of but your lawyers will. Therefore, it is extremely important to consult with one of our lawyers right after your accident so that you can be advised of any limitations that may apply to your ability to sue for damages.
What happens if a person is incapacitated by his/her injury and can't make any decisions for him/herself?
Unfortunately, we encounter this often. Powers of attorney for property and personal care that were in place before the incapacity are valid for a period of time, however, someone must come forward to agree to act as the Guardian who will then be appointed by the court. This Order will permit usually the family member Guardian to make decisions for the incapable person and have access to their bank accounts and assets. This is a large responsibility and there is a duty to pass accounts, or show a judge every so often what was spent for the incapable person to make sure that there are no abuses and that the expenses paid for are in the best interest of the person. Our lawyers can assist in this process and explain the processes,and duties and responsibilities that will have to be undertaken.
I notified my insurance company about the accident: what's next?
Once you have contacted your insurance company to inform them of your accident, an insurance claims adjuster will contact you to get details on your accident, as well as information on any injuries you have suffered and your overall health. It is advised to speak to a lawyer before you start discussing your accident with insurance companies. We have your best interests in mind. Insurance companies do not and will use any information you give them against you. People may not appreciate that information they are giving insurance companies is actually quite harmful to their position. This is why you should be discussing what you will say to the insurance company with a lawyer before you do so. . Your health care provider and lawyer will fill out and send all the necessary insurance forms to claim your insurance benefits. If you are not at fault, your lawyer will prepare documents to sue the insurance company of the driver who did cause the accident to get you the maximum compensation.
> Click on each question to view the answers.
Should I speak to the adjuster from the Insurance Company?
We don't recommend speaking to the adjuster from the insurance company because you could be at a great disadvantage. As employees of insurance companies, adjusters may not point out or protect your rights to fair compensation, treatment and other important issues affecting you in the short-term and in the future. For these reasons, it is advised that your lawyer speak to the adjuster. Your lawyer will advise you about your rights and will help you understand your insurance policy and its terms.
There are sometimes different options that are available, such as suing the other driver, income replacement benefits, and short-term disability. Your lawyer will negotiate with your insurance company to get you the best possible medical care and settlement.
Our lawyers and team of experts understand how to file and process claims with your insurer and sue other insurers. Your lawyer will also provide the right guidance and preparation in establishing your claim.
How do I complete all of the insurance forms?
We don't recommend completing the insurance forms on your own as they are complicated and should be completed by an experienced professional to make certain there are no errors or omissions of critical information. Speak to a lawyer who is experienced in accident benefits and will ensure that the forms are filled out correctly to make certain that your rights are protected.
Does "no fault" mean I can't sue if I have been in a car accident?
No fault benefits are included in every automobile insurance policy in Ontario by law. This does not mean that you can't sue the at-fault driver too. The amount of no-fault compensation is determined by regulations called the "Statutory Accident Benefits Schedule". To claim these benefits, consult with an accident benefits lawyer to understand your rights.
What if the accident was my fault?
If the accident occurred in the province of Ontario, you are entitled to accident benefits regardless of who is at fault. This is because Ontario has a no-fault system of insurance. Depending on the severity of your injuries, you can receive anywhere from $3,500.00 to $2,000,000.00 in the form of accident benefits from your insurance company, exclusive of related expenses and legal costs. You should consult with our lawyers to determine the no fault benefits that you are entitled to. We will quickly advise you and help you secure all the benefits you are entitled to.
You should consult with a lawyer in any case, even if you think you are at fault, as we are very experienced in analyzing your accident situation and determining if another driver may also be at fault. If that is the case, then you will be able to sue the other driver for financial compensation. In that case, you will also be entitled to damages for pain and suffering.
General damages provide compensation for pain and suffering and loss of enjoyment of life. In 1978, The Supreme Court of Canada imposed a cap or maximum limit on pain and suffering at $100,000, which value has been adjusted on an annual basis in accordance with the cost of living, such that the current maximum pain and suffering award amounts to approximately $400,000 as of 2023.
I was in a motor vehicle accident where I was not at fault, what are my rights?
You are entitled to statutory accident benefit regardless of fault. These benefits include income replacement, non earner benefits, medical and rehabilitation benefits, and attendant care benefits. There are other benefits that you may be entitled to and you should consult with our lawyers to determine exactly what coverages you purchased and the type of benefits you are entitled to.
When you are not at fault completely for the accident, you are legally entitled to claim against the at fault party for all of your damages, including pain and suffering, loss of income, loss of competitive advantage, past and future medical and rehabilitation costs, including attendant care, and loss of household services. Our team of experienced lawyers understand how to properly maximize these claims and are able to achieve substantial compensation for our clients.
The driver, who hit my car, took off after the accident and I can't identify them. Who should I get compensation from?
Every automobile policy of insurance in Ontario provides coverage to drivers who are struck by a vehicle that is unidentified or a vehicle that stays at the scene but does not have insurance covering it. There is standard coverage for up to $200,000 in every policy. Most people purchase extra coverage, which is called a Family Protection Endorsement or OPCF 44R, which provides additional coverage up to the limit of your policy of insurance. It is extremely important for you to contact our lawyers to determine what coverages you have in this situation. This coverage is complex and will require a lawyer to be involved.
How do I earn an income if I can't work due to my accident?
If you can't work, you may be entitled to both income replacement benefits, as well as disability benefits. Speak to a personal injury lawyer to learn about the different options available to you, such as accident benefits, short-term disability, long-term disability, as well as other available benefits. We are experienced and understand how to secure income continuation for our clients.
"The law isn't justice. It's a very imperfect mechanism. If you press exactly the right buttons and are also lucky, justice may show up in the answer. A mechanism is all the law was ever intended to be." ~Raymond Chandler
Why Choose HIMPRO?
Himelfarb Proszanski is a leading law firm with full service personal injury lawyers. We have been recognized by Best Lawyers and have the highest rating, AV Preeminent, from Martindale-Hubbell.   We provide a combined century of trial experience which has led to the successful settlement of over 10,000 cases with combined settlement value in excess of  ¾ billion dollars. And finally, we're the only firm to offer you the HIMPRO Advantage™.
> Click on each title on the right to view the answers.
Our Exclusive Guarantee
Your injury is assessed and your options are discussed
Your rights are protected and your claim is pursued
Your disability and other benefits are secured
You or a loved one obtains the award they deserve
You receive updates throughout the entire process – Our Communication Guarantee
Your injury assessments are booked with respected specialists
Your rehabilitation is optimized and personalized using our extensive network of rehabilitation and medical specialists
Your rehabilitation is monitored and tracked
Your case is managed by our lawyers from start to finish
You are made aware of options designed to maximize your settlement amount
What We Offer
Free Case Evaluation
Schedule your free no-obligation personal injury evaluation.
Hospital & Home Visits
Visits are available free of charge anywhere in Ontario.
No Fees Unless We Win
Our guarantee: we don't get paid until your case settles.
OUR CLIENTS
What They Say About Us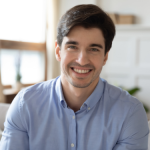 "My mother had hired this firm after struggling for her disability claim. Mena Brar and Silene were really helpful and brought us the best. I would recommend hiring based on my mother's experience."
Harvir Ghag
"First and foremost David believed me ie that I was mentally unfit to work. It is not an easy concept. He made it clear to RBC. David supported me throughout mediation and I received much more than anticipated. Thank you so much."
Joanne Berg
"Rosa was my Lawyer and she was amazing through the entire process. When dealing with a disability claim the claimant is so emotionally attached to every aspect, that it's imperative to have an empathetic but firm counselor and that's exactly what Rosa was for me!! She guided me and kept me informed the entire time and never made me feel like I was bugging her should I have a question or 10 questions. Although the subject on which I needed to hire this law firm was not awesome, the law firm itself was!!"
Kim S.
"We started our disability claim with a lawyer who looked good on paper, but was completely ineffective. We sought out David after a year of getting nowhere but into debt. David settled our case efficiently and fairly. His office held my hand through the difficult proceedings and always left me feeling supported. I'm so grateful for Katherine, David, Maritza, and the many others who helped us along. (...) I can now focus on healing again and put the stress of the battle behind me. I have already personally recommended this firm to a friend."
Lucy Goddard
"Compassionate during stressful times, and performance focused. My outcome was far better than expected and has allowed me to get on with my life. David is a very sharp lawyer and obviously very experienced. Hopefully I don't have another accident, but if I did, I'd use them again."
Marc Nicholas
Hamilton, ON
"Himelfarb proszanski is the best Law firm I know. (David) represented me in a complicated personal injury case. Team was kind, honest, understanding, and very fair with me. Him and his staff kept me informed at all times with what was going on with my case. I would highly recommend him to anyone who needs a good lawyer and support throughout the process."
Bedros D.
Toronto, ON
Timing is Critical. Help is Free.