Confused and in Need of Clarification?
We would like to provide you with some immediate answers to relieve the initial stress that the mountain of questions your difficult situation has generated.
The personal injury team at Himelfarb Proszanski has successfully handled over 3000 cases in a large spectrum of personal injury and disability claim matters. We are sharing here answers to some of the questions people approaching us are asking most frequently.
Please do not hesitate to get in touch (via phone, live chat support, or contact form) if you need any more precision, if anything is not clear enough, or if you feel you need any additional assistance or legal advice.
> Click on each title to view the answers.
What is a tort claim?
A tort is a harm resulting in personal injury to one individual, caused by the negligence of another individual or entity. The initial steps involved in a tort claim include an investigation, review of medical and clinical reports, and assessments by experts to clarify the injured person's needs and damages. The steps involved in a legal proceeding include the issuance of a statement of claim, obtaining a statement of defence, preparing and sending an affidavit of all documents to all parties, receiving affidavits of documents from all responding parties, attending examinations for discovery with clients, pursuing settlement of the case through negotiation, mediation and/or pre-trial, and finally a trial if necessary. It's important to keep in mind that approximately only 2% of cases proceed to trial, while most are settled prior to trial.
What healthcare expenses can you claim in a tort?
If your injuries pass the "threshold test", all past, present and future health care expenses not covered by OHIP or by your accident benefits insurer are claimable.
When can you sue for non-pecuniary damages (pain and suffering and loss of enjoyment of life)?
To sue for non-pecuniary damages, you have to prove that your injury meets the "threshold." This can only be done if you have suffered either a permanent and serious impairment of an important physical, mental or psychological function, or permanent and serious disfigurement.
What are the rights of my family members? Do they have a right to sue?
Yes. Family members are entitled to sue for loss of care. These claims are subject to a $15,000 deductible. Your family members may also be entitled to recover damages if your injuries have harmed your relationship with them, as well as any out-of-pocket expenses they have incurred as a result of your injury.
"The law isn't justice. It's a very imperfect mechanism. If you press exactly the right buttons and are also lucky, justice may show up in the answer. A mechanism is all the law was ever intended to be." ~Raymond Chandler
Why Choose HIMPRO?
Himelfarb Proszanski is a leading law firm with full service personal injury lawyers. We provide a combined century of trial experience which has led to the successful settlement of over 3,000 cases with combined settlement value in excess of ½ billion dollars. And finally, we're the only firm to offer you the HIMPRO Advantage™.
> Click on each title on the right to view the answers.
Our Exclusive Guarantee
Your injury is assessed and your options are discussed
Your rights are protected and your claim is pursued
Your disability and other benefits are secured
You or a loved one obtains the award they deserve
You receive updates throughout the entire process – Our Communication Guarantee
Your injury assessments are booked with respected specialists
Your rehabilitation is optimized and personalized using our extensive network of rehabilitation and medical specialists
Your rehabilitation is monitored and tracked
Your case is managed by our lawyers from start to finish
You are made aware of options designed to maximize your settlement amount
What We Offer
Free Case Evaluation
Schedule your free no-obligation personal injury evaluation.
Hospital & Home Visits
Visits are available free of charge anywhere in Ontario.
No Fees Unless We Win
Our guarantee: we don't get paid until your case settles.
OUR CLIENTS
What They Say About Us
"My client was in a terrible car accident and suffered serious injuries. I referred her to Mr. David Himelfarb and his team took on her case. Mr Himelfarb managed to get her insurance company to provide her with excellent health services over a period of 2 years. HIMPRO's team was always there for the client, as well as providing her with additional information related to her case when she needed it. They removed the stress of dealing with the insurance company from my client, allowing her to focus on her physical and emotional healing. After two years of hard work, Mr. Himelfarb and his team secured a fair settlement from the at-fault driver for my client. I highly recommend Mr. David Himelfarb and his law firm to anyone who needs an effective personal injury lawyer."
Shireen Abbasi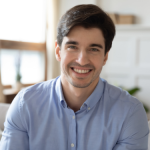 "My mother had hired this firm after struggling for her disability claim. Mena Brar and Silene were really helpful and brought us the best. I would recommend hiring based on my mother's experience."
Harvir Ghag
"First and foremost David believed me ie that I was mentally unfit to work. It is not an easy concept. He made it clear to RBC. David supported me throughout mediation and I received much more than anticipated. Thank you so much."
Joanne Berg
"Rosa was my Lawyer and she was amazing through the entire process. When dealing with a disability claim the claimant is so emotionally attached to every aspect, that it's imperative to have an empathetic but firm counselor and that's exactly what Rosa was for me!! She guided me and kept me informed the entire time and never made me feel like I was bugging her should I have a question or 10 questions. Although the subject on which I needed to hire this law firm was not awesome, the law firm itself was!!"
Kim S.
"We started our disability claim with a lawyer who looked good on paper, but was completely ineffective. We sought out David after a year of getting nowhere but into debt. David settled our case efficiently and fairly. His office held my hand through the difficult proceedings and always left me feeling supported. I'm so grateful for Katherine, David, Maritza, and the many others who helped us along. (...) I can now focus on healing again and put the stress of the battle behind me. I have already personally recommended this firm to a friend."
Lucy Goddard
"Compassionate during stressful times, and performance focused. My outcome was far better than expected and has allowed me to get on with my life. David is a very sharp lawyer and obviously very experienced. Hopefully I don't have another accident, but if I did, I'd use them again."
Marc Nicholas
Hamilton, ON
"Himelfarb proszanski is the best Law firm I know. (David) represented me in a complicated personal injury case. Team was kind, honest, understanding, and very fair with me. Him and his staff kept me informed at all times with what was going on with my case. I would highly recommend him to anyone who needs a good lawyer and support throughout the process."
Bedros D.
Toronto, ON
Timing is Critical. Help is Free.